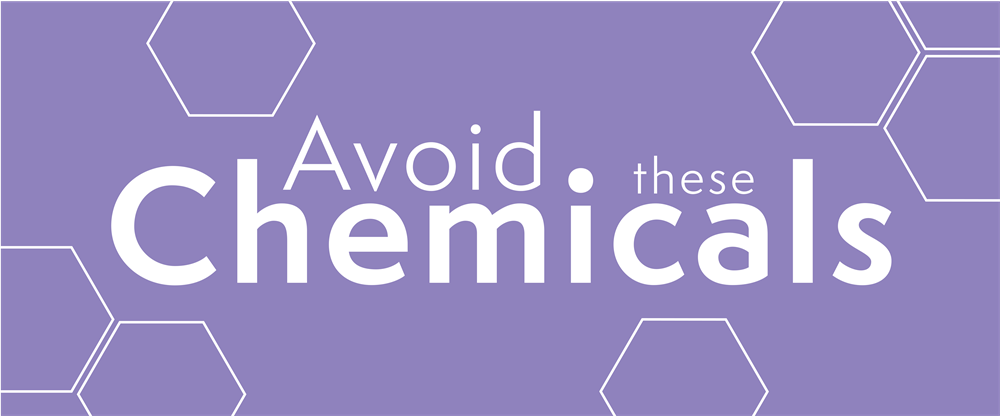 Avoid these Chemicals!
As "green beauty" became more popular, many commonly used ingredients were discovered to actually be harmful chemicals. Here are a few commonly used chemical ingredients you should watch out for and avoid:
Aluminum Zirconium: Used in anti-perspirant to stop sweating, aluminium is a well-known neurotoxin that can cross the blood-brain barrier.
Dioxins: Known to be really toxic, once dioxins are in your body, they usually stay in your fat cells for years. Dioxins are known to cause cancer, liver damage, and developmental issues.
Formaldehyde: Used as an embalmer and also as a great preservative since it kills most bacteria. Unfortunately, it's also a known carcinogen.
Lead: Lead is a toxin that affects multiple organ systems.
Parabens: Used as a preservative. Parabens can mimic estrogen and have been found in breast tumors. It is also can be a skin irritant.
Phthalates: Widely used in a variety of every day products, phthalates are endocrine disrupters. Phthalates can affect your fertility, metabolism, immune system, brain function and early development. Phthalates are most known for affecting development of children.
Keep yourself and your family healthy by avoiding beauty products with any of these ingredients in them. All of Enfusia's products are made without any of these harmful chemicals.