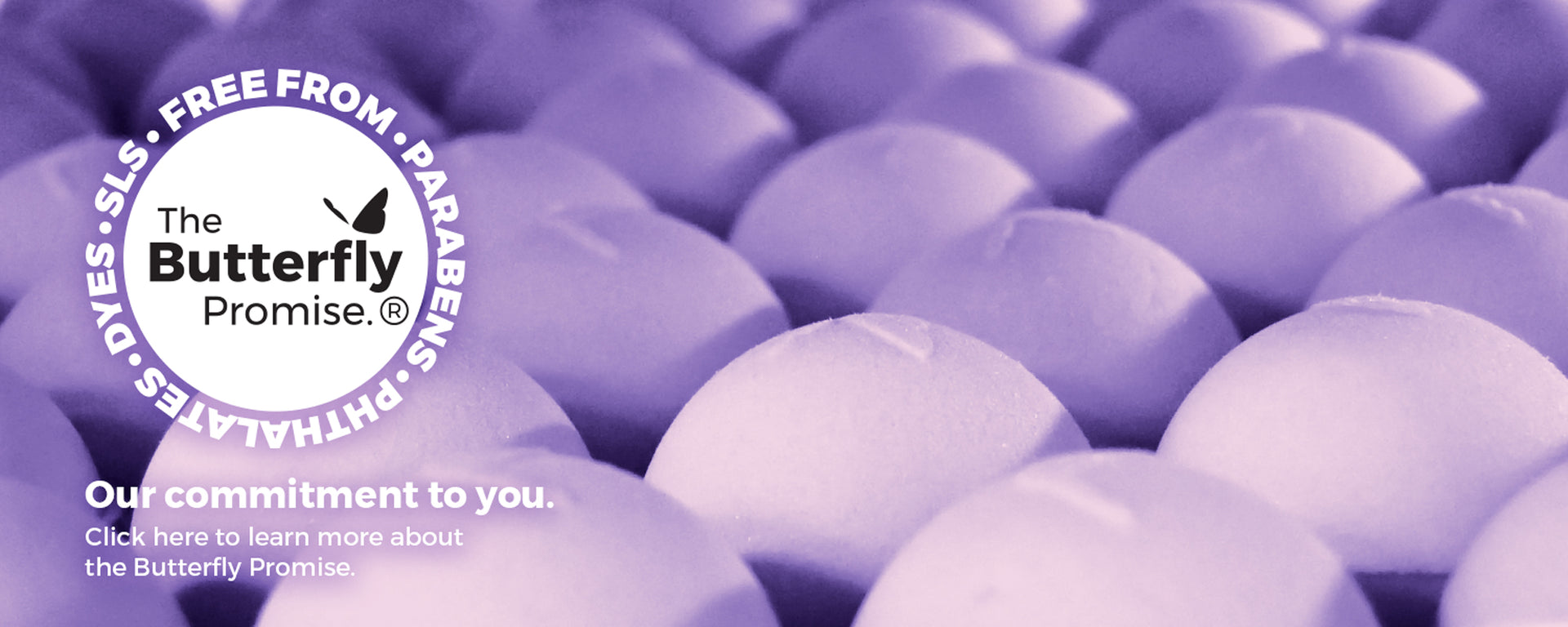 The Butterfly Promise®
What is The Butterfly Promise?
The Butterfly Promise communicates Enfusia's commitment to provide safe beauty products for all of our fans through our promise to formulate only products that are free from parabens, phthalates, dyes, and SLS.
Parabens are used as a preservative. Parabens can mimic estrogen and have been found in breast tumors. It is also can be a skin irritant.
Phthalates are widely used in a variety of every day products, phthalates are endocrine disrupters. Phthalates can affect your fertility, metabolism, immune system, brain function and early development. Phthalates are most known for affecting development of children.
Dyes are typically listed on ingredient panels as "Red No. 40" or "Yellow No. 5." Recently, the European Parliament has instituted warning labels for many of the dyes currently approved by the FDA. These dyes have been linked to adverse conditions such as organ damage and birth defects in animal studies and behavioral problems such as ADHD in children (Lancet, 2007). Enfusia uses only pigments such as mica and oxides.
SLS (Sodium Lauryl Sulfate) is a surfactant and detergent which helps produce a lather. However, it's a very strong, harsh detergent that strips the skin of moisture and causes skin irritation in many people. It also can be an irritant to the urinary tract and contribute to UTIs, particularly in children.